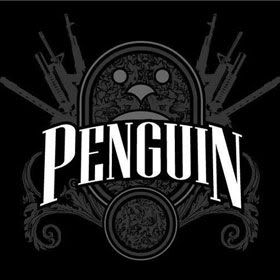 ARTIST: PENGUIN
ALBUM: REVOLUTION, PT. 1
6/10
There is a lot of promise to be had from pop-punk band Penguin – consisting of singer/bassist Kat Castro, guitarist Bombee Duerme, and drummer Marco Ho – if one were listen to the progression of recorded output the band has come up with three years into its run.
There were very obvious differences in the sound of Penguin's music if one were to compare the material from the 2009 self-titled EP and the recently-released first part of the band's debut full length titled Revolution.
The mp3 player-format album (which in itself is a feat and is arguably a first in the country) boasts the band's musical maturity as the songs ooze with the kind of headstrong, fist-raising attitude not heard of in the more juvenile EP of three years ago. The message in the songs clearly challenge listeners to act, the music is executed nicely, and the hooks on the songs stick to you pretty quickly. The title track best shows the synergy of those elements.
For someone like me who has watched the band progress since its formative months up to this point, it is apparent that the changes within the roster served the band well. In Penguin's case, going for a three-piece lineup from a four-man setup proved more effective as their sound is tighter and more engaging.
I just wish more effort was put into making sure the vocals are spot on. Throughout the album, it is very noticeable that Castro is struggling to sustain the proper notes necessary for the songs. At some points even, as is in the song "Not Getting Any," she loses hold of some notes. A retake or two wouldn't have hurt. That is the convenience that the recording studio offers any musician, after all.
Still, there is no denying that Penguin has something good going on for it. The band is doing what needs to be done to come up with good music, despite the few hiccups that pop up here and there. A solid showing from Revolution, Pt. 2 would legitimize the potential this band has, I guess. (Independent)