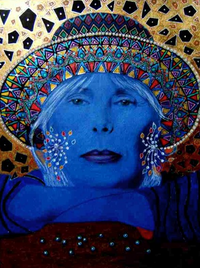 On May 3 the Berklee College of Music merges a bit of the past with the present as they stage Back to the Garden: The Artistry of Joni Mitchell. Back to the Garden is the work of the students in the Advanced Music Theater workshop in collaboration with the Joni Mitchell Ensemble. It focuses on the life and work of the iconic Joni Mitchell through the eyes of today's generation, and will feature hit songs like "Big Yellow Taxi," "Both Sides Now," and "Circle Game," performed with new arrangements written by students and faculty. Back to the Garden will also feature no less than two Grammy Award winning alumna – Paula Cole and Terri Lyne Carrington. Cole will sing "A Case of You" and "Love" on the show, while Carrington takes on the role of Musical Director.
Carrington is the mind behind the Joni Mitchell Ensemble, having hand-picked the nine musicians for their advanced skill and technique. "I only choose outstanding students," says Carrington. "They are advanced to the point of sounding pro. They have the technique, good sound, and are steeped in the history of jazz, but they also work on their own voice. This stretches their abilities."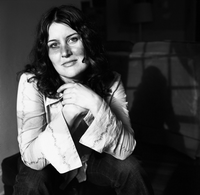 Cole shares that "as with many serious writers, (her) life's work has a very high bar set by the uncompromising, inestimable Joni Mitchell. (She) is among the very greatest contributors to modern music."
Joni Mitchell is known for her ever-evolving musical contributions. She explored the world of folk and jazz combining them with her rock n' roll, R&B, classical music and world music influences. She is a multiple Grammy Award winning artist and a Lifetime Achievement Award recipient from the National Academy of Recording Arts and Sciences.
For more information you can visit:
http://www.berklee.edu/news/4356/back-to-the-garden-the-artistry-of-joni-mitchell