When the news of Sazi's Music Bar's imminent closing at the end of May spread among musicians and music fans, it didn't come as a debilitating blow to me, personally. Of course I was disheartened that another venue for live, original, and uncompromising music was closing down, following the likes of Mag:net Café in Bonifacio High Street a few years back (some of us called it the Rakenrol curse, as many of the establishments featured in Quark Henares' full-length Cinemalaya 2011 entry, like NU107, Burn Magazine, and even Una Sikat, the pares house where the fictional band in the movie thought of their name, have gone out of business). But the truth is that I had not played a gig there in over a year, and prior to that my band would only get booked to perform there around once or twice a year.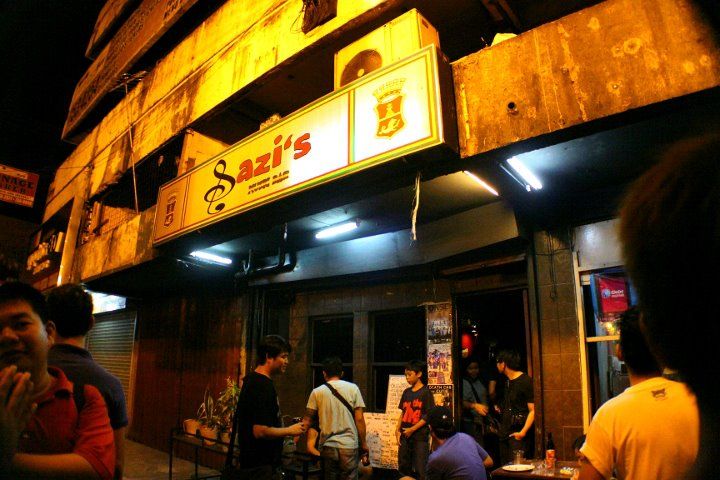 And to be completely honest, I didn't miss playing in Sazi's at all. Despite its multiple renovations and change in management over the years, the venue had become notorious for having one of the least – how should I put it – cooperative sound systems in Manila. For some reason – whether it was the beat-up condition of the amplifiers or the layout of the interior itself – bands never seemed to sound right whenever they played there. I remember the first time I went there after its name changed from Mayrics to Sazi's in 2009; the sidewalk outside seemed brighter because the sign was actually lit, and the stage area had been widened, giving bands with horn sections and whatnot more space to fit. But alas, the improvements ended there, as the live sound quality was still generally questionable, to say the least. So as before, we would simply crank the amps up and hope for the best, until it got to the point where we wouldn't care anymore and just give the audience a rocking show.
And we did have some great shows at 1320 España Boulevard, especially when it was still known by its previous, more familiar name. True to its slogan, "where great bands are born," a couple of my older, but not-quite-defunct bands played our first public gigs in Mayrics. We would usually play there on weeknights or Sunday evenings, which meant that each band member would make P50 to P100 from the gate share on a typical night. But we didn't mind, because back then, it was the only place (besides Freedom Bar and a handful of other forgotten venues that didn't last very long) we could actually play in. Its proximity to a number of colleges and dormitories almost always guaranteed an audience of curious walk-ins, and on a good night (e.g. when acts like Hale or Kitchie Nadal performed there during the height of their popularity), it could get really packed.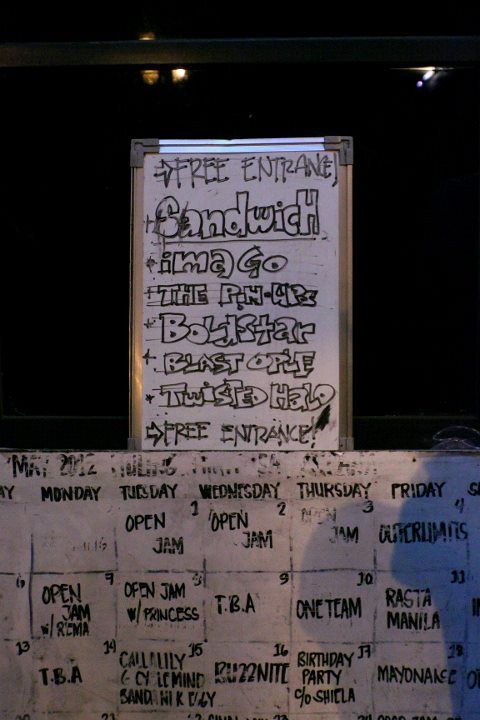 But what I would remember most about Mayrics is Sunday Grabe Sunday, the pioneering independent production that was held every other Sunday (duh) and regularly featured Sandwich and The Pin-Up Girls, bands that, back in 1998, were just starting out and could hardly get any gigs then. It's hard to believe now, but in those days, these bands played to almost no one, until a steady audience grew out of the production's reputation of showcasing the best local indie bands at the time, including Monsterbot, Ciudad, and Boldstar, pre-fame Sugarfree, Imago, and Itchyworms, and shorter-lived (but much missed) acts like Huh!, Daydream Cycle, Girl In Park, and others. Eventually, my bands Blast Ople and Twisted Halo played our SGS debuts (although a couple of years apart) as well, and were welcomed into the fold of recurring Sunday Grabe acts, until the production itself folded in the early '00s when newer venues and productions entered the scene and the bands started getting more attention. But nevertheless, we had our own little scene, and even when our own bands weren't booked for a particular Sunday, we would still go and watch the other bands, discover new ones, and catch up with friends.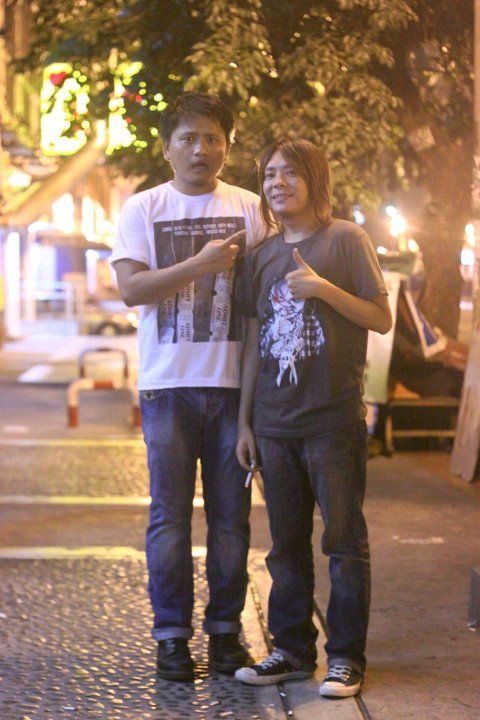 So when the idea of holding a Sunday Grabe Sunday reunion on the last Sunday (May 27) before Sazi's would finally close was brought up, albeit at relatively short notice, many of the old bands were contacted, but ultimately only a handful could commit – Sandwich, The Pin-Ups, Twisted Halo, Imago, Boldstar, and Blast Ople. This being the first (and ultimately the last) SGS in many years, it was expected to be packed, but instead, many tables were vacant, and save for the bands who were booked, hardly any of the old regulars showed up (although some members of Tanya Markova were there to pay their respects to a "seminal" production). It was just like the old days, I thought, since being given the unfortunate Sunday night slot usually meant a substantial absence of yuppies and students. Still, the evening felt right, and even more so when Sandwich played an entire set of songs from their first album, the now-classic Grip Stand Throw, including "Cheese Factor Set To 9," "Freestyle Analog," "Jetlag," and their usual set closer back in the day, "Pachyderm #5." Of course I had fun playing, too. Blast Ople's set felt especially poignant, since the very first club gig we ever played was a Sunday Grabe Sunday show in October 1998, and there we were rocking the hell out of the last one.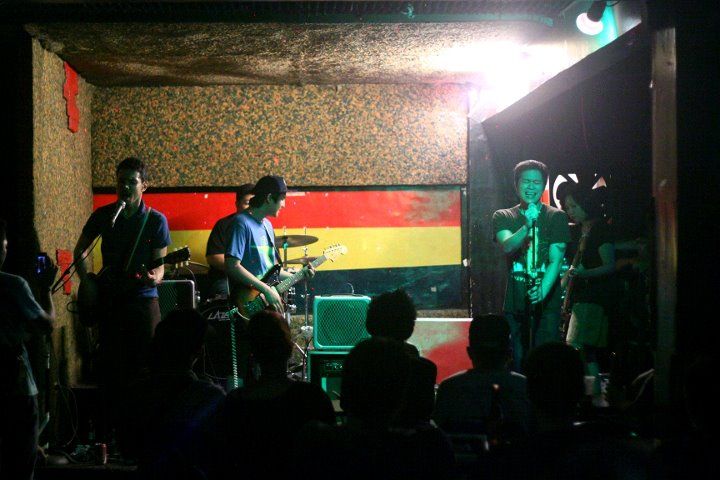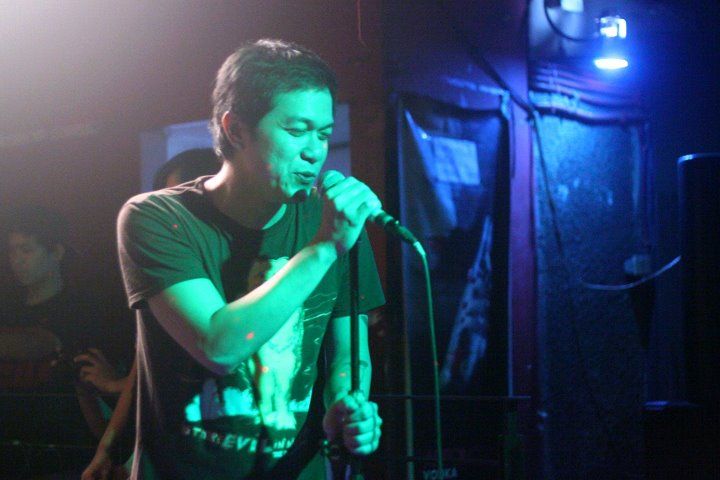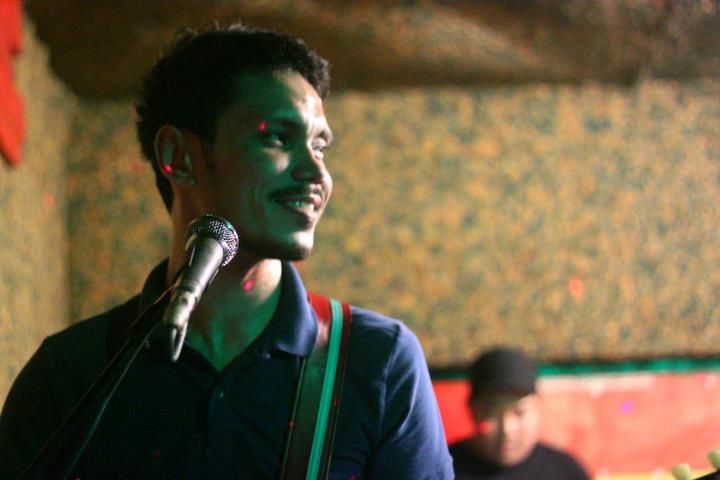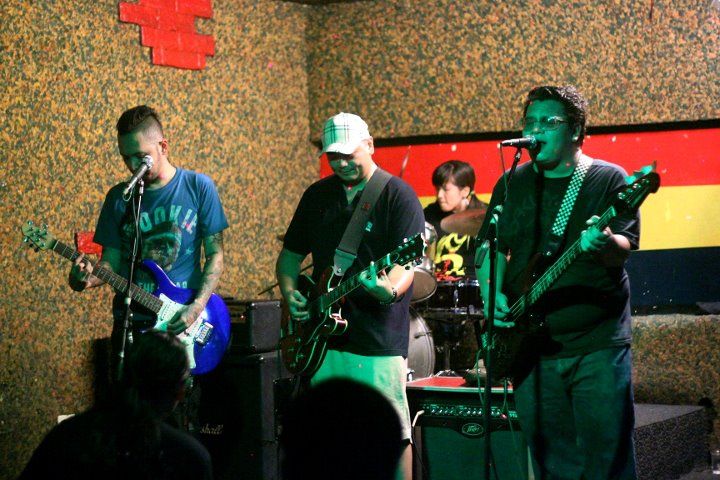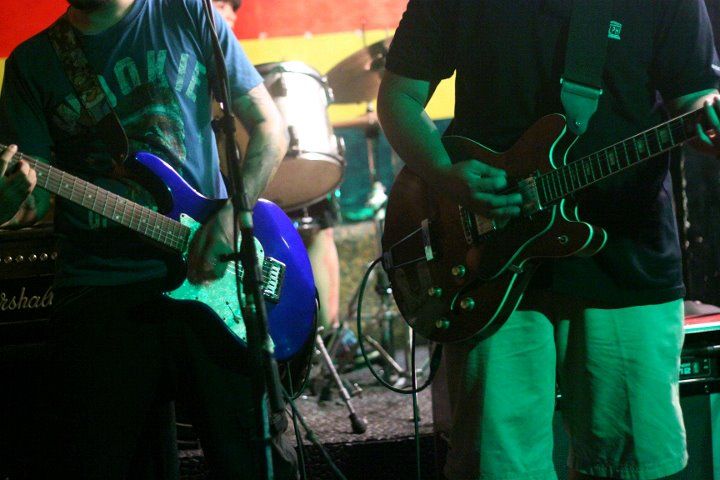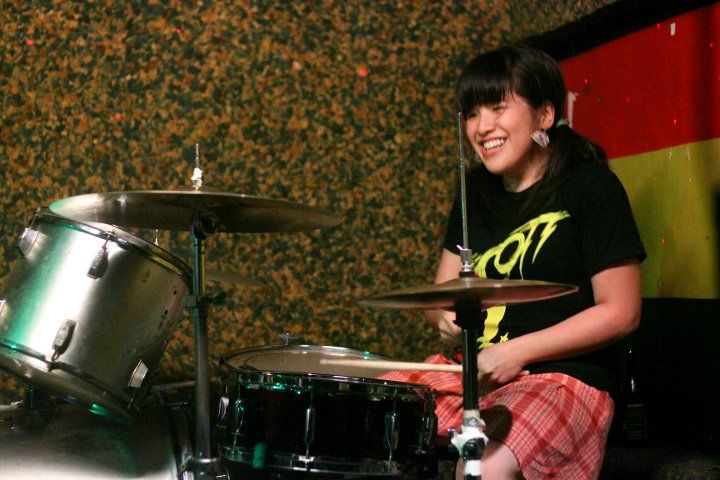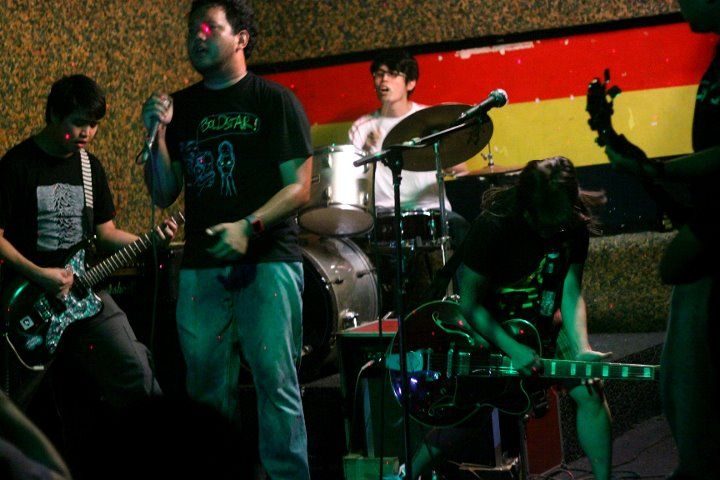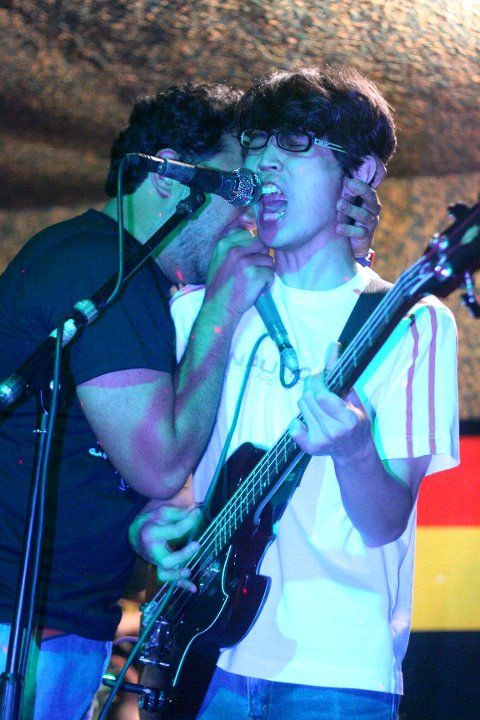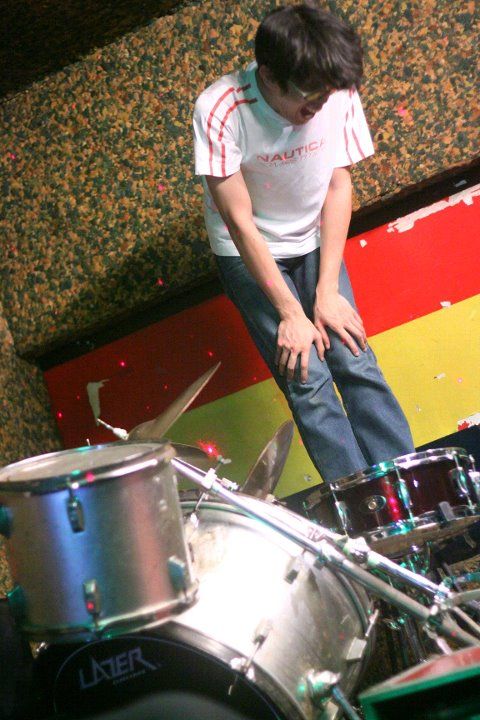 The following day, I was at Raimund Marasigan's house, and he apologized for not staying for the other bands' sets after Sandwich played. He was uncharacteristically beside himself the previous night, and explained that he was saddened by Sazi's closing. "Parang CBGB natin 'yan, eh," he said, comparing the former Mayrics to the legendary New York City club where acts like Patti Smith, the Ramones, Television, Blondie, Talking Heads, and The Heartbreakers played their earliest shows and formed their own scene, resulting in the first wave of American punk. Not that anything we've done could compare to any of those bands' body of work, but like CBGB, Mayrics was mostly where our own little scene started. It's where we played for ourselves, for each other's bands, and if we got lucky, for other passionate music fans as well. It's also where we discovered a number of like-minded artists, some no longer active, who were nonetheless welcomed into our little circle of musician-friends. For at least two Sundays a month, for several years, Mayrics was our home.
Photos by Japo Anareta.