There was a time, perhaps not too long ago, when being labeled an independent artist was a big deal. Deciding to record, produce, and distribute your music on your own was tantamount to making a stand in both the local scene and the industry. Of course, there was already a number of crudely-recorded and -packaged indie releases by underground bands in those days, but the difficulty of the entire process – not to mention the costs – of coming up with a decent, broadcast-quality product without record label support made the whole notion of "going indie" almost unheard of. For one thing, you could probably only count on the fingers on one hand the number of known professional recording studios in the entire country, let alone Metro Manila, and if you could actually afford their rates, they'd most likely be fully booked. And then you'd still have to worry about mass-producing, distributing, and marketing your record, and maybe even getting some songs on some (payola-fueled?) radio stations. If your band was on a big record label, then achieving all of these wouldn't be a problem. But the sheer cost and effort it took to take the independent route meant that it was hardly an option to most local musicians. Still, there were some who dared and succeeded to a certain extent, and proved that it could be done.
These days, however, this trend has drastically changed, if not completely reversed. Nowadays, it seems that "going indie" has become the norm. The advent of digital recording has made it easier and much more affordable for musicians to come up with decent, airplay-worthy recordings. Anyone can now turn a computer with a decent soundcard, up-to-date recording software and plug-ins, and high-quality monitors into a home studio. Additionally, there is a significantly greater number of recording studios all over the country, whose output can match, if not surpass, the analogue studios of yore, at half the price. Musicians don't have to be pressured by time, or even by the traditional concepts of releasing music. Once you had a complete song, you can upload it on the Internet for everyone to hear. And you don't even have to spend for a domain name; just create a page on any (or all) of the primary social networking sites and your online presence is covered.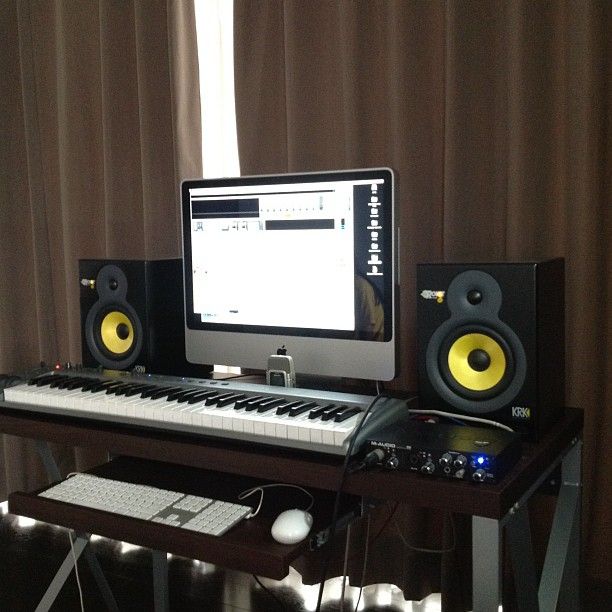 (Photo by Raymund Marasigan)
Of course, most acts are still discovered through the radio, but let's face it, there are only a handful of FM stations left that still play homegrown rock and alternative music, much less unsigned artists. Lately, many new bands have steadily gained a loyal following through word of mouth and the strength of their live show alone, and some have managed to flourish by selling independently-produced CDs at their gigs. Others have found an audience on the Internet, via homemade videos on YouTube or demos posted on SoundCloud. Whatever the case, independent acts like Flying Ipis, The ButcherCons, Wilderness, Twin Lobster, The Strangeness, Turbo Goth, Paranoid City, Halik Ni Gringo, Earthmover, and many others are here to stay, and with these names constantly filling up the calendars of venues like SaGuijo Café, Route 196, and B-Side month after month, these bands show no signs of stopping any time soon, without the machinery of a major label behind them. And that's just here in Manila. Cities like Cebu, Davao, Cagayan De Oro, Baguio, and others each have their own thriving independent scenes.
Like many, I've had the experience of being both an indie musician and a signed one, but from our point of view, there really isn't much of a difference. Even under contract, we still find ourselves doing most of the promotional and logistical work, like writing our own band profiles, financing our music videos, getting sponsorships, and booking shows, among other tasks. Someone like Diego Mapa, for example, has become a veritable indie rock hero to many, having been musically prolific as either Eggboy or Tarsius, as well as championing artistic causes via his work in Artisteconnect.com, that people tend to overlook the fact that he has recorded for three major-label acts: Monsterbot, Cambio, and Pedicab. Bigger indie labels, like Terno Recordings, Lilystars Records, and Tower Of Doom, have also resorted to the same printing services that major labels hire for mass-producing their CDs. In many ways, the line between "indie" and "signed" has long since been blurred, and listeners no longer make any kind of distinction, nor do they express a preference between the two.
These are things that we already know, so you're probably wondering what my point is. To be honest, I don't really have one. I was asked to write a piece on "independence" to commemorate this day, but I don't see the point of glorifying the local independent music scene or the artists who choose to take the independent route to get their music out, because, really, anyone can do it. I'm not taking away anything from musicians who've taken that particular path, because it isn't easy. Heck, writing songs isn't easy. And I think that's what needs to be celebrated more – that this country has an abundance of brave, creative minds who dare to come up with excellent music and release it via any means necessary, without having to live up to anyone's standards but their own. At the end of it all, it's the quality of the music that defines the richness of the scene, even more so than any method through which it was released. So if you have songs that you think deserve to be heard, then all you have to do is to put them out there, really. And in one way or another, they will be heard.